USCCA Concealed Carry and Home Defense Fundamentals Instructor Certification Class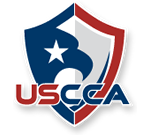 Class Description
A unique opportunity to take this hard-to-find course in a Friday-Saturday setting! November 8 & 9. Be back home by Sunday. Class is limited to 12 students. Act fast to reserve your spot! Hosted in Brighton, CO with easy interstate access. This is your chance to travel in to obtain this valuable certification to start your own instruction business, or bolster your current teaching abilities with the outstanding USCCA curriculum.
Curriculum Description
Concealed Carry & Home Defense Fundamentals – Certified Instructor
Upon successfully completing this course, you will become USCCA Certified Instructor, uniquely authorized to teach the USCCA course, Concealed Carry and Home Defense Fundamentals. This course has become the gold standard across the United States for law abiding Americans seeking to obtain their concealed carry permit. As a USCCA certified instructor, you will be trained and equipped to provide world-class instruction to students. You will have access to our world class classroom materials (including a full set of PowerPoint presentations and classroom videos). During this two-day training course, you'll be taught by a USCCA Training Counselor on a number of valuable topics, including: The top ten instructor mistakes, and how to avoid them; teaching best practices; and running a safe live fire range. You'll also have a chance to demonstrate your knowledge of the USCCA training material through seven short presentations to a group of your peers, as well as running a live fire range, guiding your peers through the safe completion of the USCCA course of fire. After completion of this course, you'll not only be intimately familiar with the USCCA training methodology and materials, you'll be a far better instructor and presenter, regardless of the topic of choice.
What You Will Receive
Concealed Carry & Home Defense Fundamentals Instructor Certification
USCCA Instructor ID Card
Concealed Carry & Home Defense Toolkit
Concealed Carry & Home Defense Digital Course Materials Access
What To Bring
Handgun – .380 or larger
Ammunition – 100 rounds
Eye & Ear Protection
Brimmed Hat
Close-toed Shoes
Long Pants
Lunch
Pen & Notebook
Appropriate dress for the weather as shooting is outside – yet covered and heated.
There will be a $10.00 range fee payable at the range location.
What Is Provided
Water / Beverage
Pen & Notebook
Cancellation Policy
Students are required to cancel at least 48 hours in advance of a class date in order to receive a full refund. Classes cancelled less than 48 hours before the class will not be refunded.
Scheduled Classes:
Classes forming now.  Contact us to sign up.
Sign up for a class
Space is EXTREMELY LIMITED.  Contact us now to get started.