USCCA Concealed Carry and Home Defense Fundamentals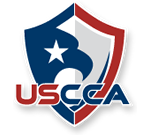 The "Concealed Carry and Home Defense Fundamentals Course," is a comprehensive class for anyone considering owning or carrying a firearm for self defense or considering doing so. This class will get you the credentials to apply for your CCW permit from your local permit issuing authority.  (In Arizona the Dept of Public Safety).  If you are wondering why you need a CCW permit in AZ, please read this.  In this class you will learn conflict avoidance, situational awareness; handgun, shotgun & AR-15 basics; shooting fundamentals; the physiology of violent encounters, legal aspects of using deadly force (including knowing what to do in the aftermath); and a complete guide on gear, gadgets, and ongoing training.
This course uses curriculum developed by renowned Firearms Trainer and USCCA Vice President, Michael Martin. This multi-faceted course includes training from Michael Martin's 'Concealed Carry and Home Defense Fundamentals'. This course advances the mindset for the responsible defensive firearms owner by focusing on and understanding conflict avoidance and situational awareness; handgun & shotgun basics; shooting fundamentals; the Physiology of violent encounters; the legal aspects of the use of deadly force (including knowing what to do in the aftermath; and a complete guide on gear, gadgets, and ongoing training.)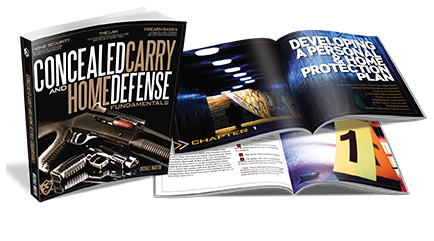 $125 Course fee includes: Classroom Instruction, Course materials including a copy of Michael Martin's 200+ page training manual "Concealed Carry & Home Defense Fundamentals" (a $35.00 Value!). A Course Completion Certificate will be awarded to all participants who successfully complete the course. Includes light breakfast (donuts, coffee, tea).
Topics include developing your own personal and home protection plan, firearm basics, shooting fundamentals, legal use of force, physiology of violent encounters, dealing with the aftermath, and gear selection.

Lesson Topics Include:
Lesson One: DEVELOPING A PERSONAL & HOME PROTECTION PLAN
» Why is Conflict Avoidance so Important?
» Situational Awareness
» The Color Codes of Awareness
» Observing our Environments
» More on Conflict Avoidance
» Planning for Home Defense
» Mental Exercises
Lesson Two: SELF-DEFENSE FIREARMS BASICS
» Four Universal Safety Rules
» Properly Clearing Semi-Automatics and Revolvers
» Additional Safety Considerations
» Double Action versus Single Action
» Revolver and Semi-Automatic Examples
» Other Considerations
» Ammunition Malfunctions
» Understanding Ammunition, Ballistics, Take Down Factor, Gauge & Calibers
» An Introduction to Home Defense Shotguns, and the AR-15 Platform
» Tasers and Pepper Spray
Lesson Three: DEFENSIVE SHOOTING FUNDAMENTALS
» Muscle Memory
» Proper Grip
» Stance: Body and Arm Positions
» Point Shooting
» Sight Shooting
» Flash Sight Picture
» Trigger Control
Lesson Four:  THE LEGAL USE OF FORCE
» Legal Definitions of Reasonable Force and Deadly Force
» Understanding the Use of Force Continuum
» The Legal Use of Deadly Force
» Defense in the Home
» Defending Property
Lesson Five: VIOLENT ENCOUNTERS AND THEIR AFTERMATH
» Understanding Fight or Flight
» The Physiological Reactions Associated with Extreme Stress
» When We're Left with No Other Choice
» When the Right to use Deadly Force Ends
» The Immediate Aftermath
» Dealing with the Police
Lesson Six: GEAR AND GADGETS
» Explaining Holster Retention
» Types of Holsters
» Other Gear Including Belts, Lights and Lasers
Lesson Seven: BASIC AND ADVANCED SKILLS
» Properly and Safely Conducting Dry Fire Exercises
» Self-Led and Instructor-Led Range Exercises from Beginner to Expert
» What's Next?
Details:
This class provides credentials for the Arizona Concealed Carry Permit *.  You can apply with the AZ Department of Public Safety.
Class length: approximately 8-10 hours
Please bring: paper and pen/pencil
Handgun: between .380 and 45ACP (no 44 Magnum or 22LR)
Eye and ear protection
50 rounds of ammunition for your gun
Appropriate dress for the weather as shooting is outside.
There will be a $10.00 range fee payable at the range location.
Scheduled Classes:
October 9, 2022 – Joe Foss Range, Buckeye, AZ
* Many other states accept this training for their CCW/CHP as long as it is taught by an NRA certified instructor.  Level 5 Combat System's instructor is certified by both USCCA and NRA.
There are shorter classes (2 or 4 hours) provided by other instructors, this is something you really need to think about. Carrying concealed is a HUGE responsibility and can have life altering implications. Do you want the minimum information and training or do you want something more comprehensive?  Even those who have taken a CCW class elsewhere have learned a lot and have said this is a much better course.
Sign up for a class
Space is EXTREMELY LIMITED.  Contact us now to get started.